HALKIDIKI

MOUNT ATHOS

Visiting Mt Athos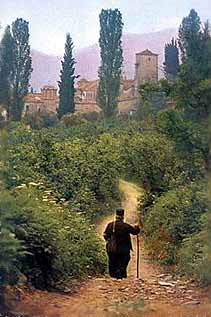 Visitors may tour Mt. Athos by using the ancient stone-paved paths which lead from one monastery to another. However they are advised to travel in group or with a guide, since the dense vegetation has overgrown many of the paths and the signposting is poor.

Another traditional way to tour the mountain, is by riding a mule. Mules and horses can be hired at Karyes, and come with drivers who are well acquainted with the routes on the mountains.

Apart from visiting the monasteries, another possibility open to visitors is the ascent of Mt Athos itself (2,033 meters), which has an incredible view. The climb begins at the Skete of St Anne.

The port town of Ouranoupoli marks the point at which secular Mt Athos ends and the monastic republic begins. From there, boats leave for the monasteries, most of which are isolated from one another.
Please share your opinion of it with other travelers. Write a review!